Gabriella Chieffo
Italian perfumer Gabriella Chieffo creates artistic perfumes that evoke deep emotions and memories. In Belgium, only available at ... smell stories ...
Gabriella Chieffo, eclectic and restless spirit, starts her research in the world of artistic perfumery to create the right formulas for fragrances rich in emotional energy.
Her rebellious and unconventional soul leads Gabriella Chieffo to innovative, structurally different projects in art, design and engineering.
The covalent bond between art-environment-energy shapes her inner life and pushes her towards new and ever more distant goals.
Her artistic perfumes are unique and unparalleled and express the need of the more profound aspects of perception and memory.
"I feel the desire to freeze time, to recall the things that matter"
The scream of utter simplicity, together with the use of natural and primordial materials, are a constant and unique stimulus for Gabriella Chieffo to anticipate time.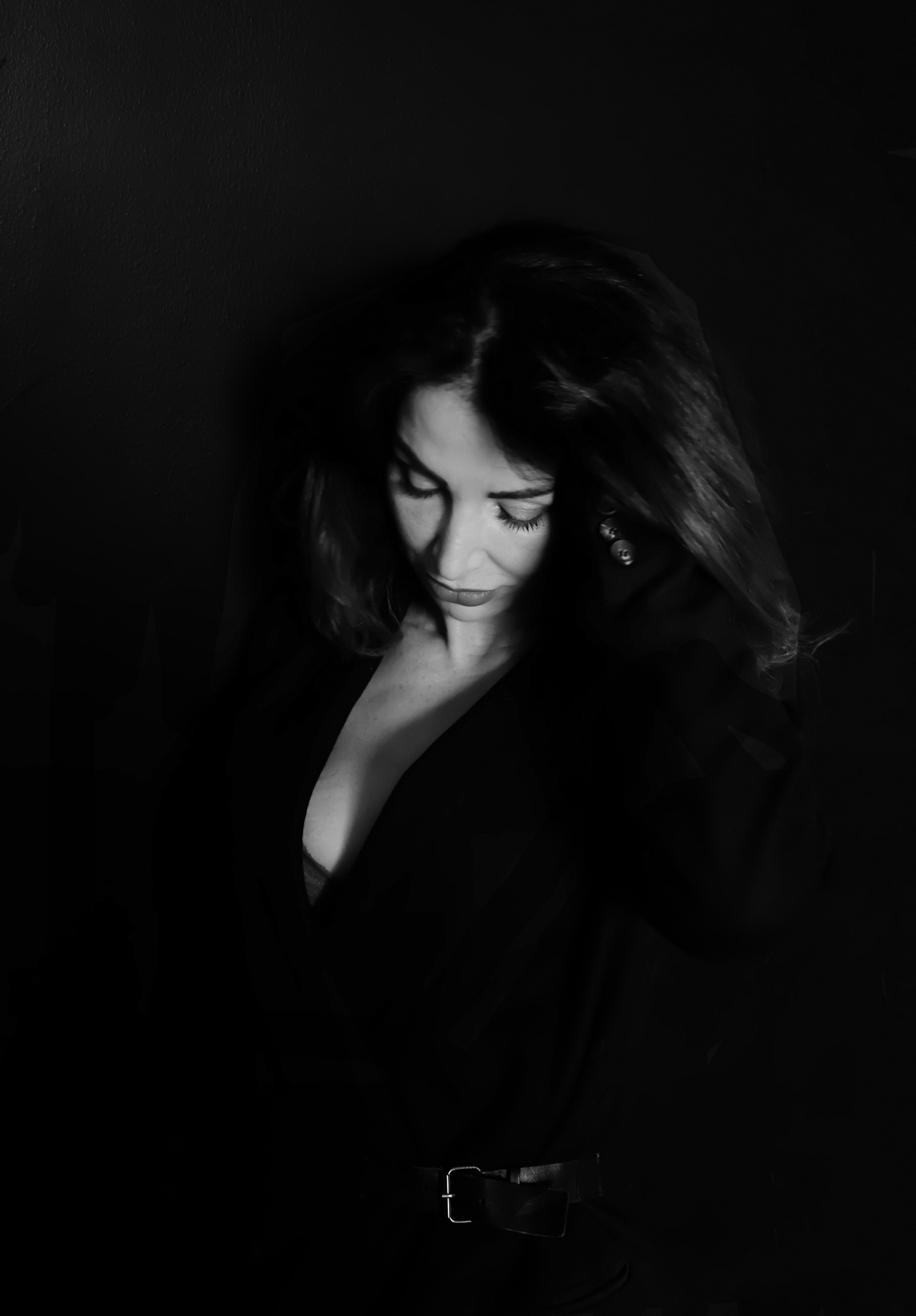 The creations of Gabriella Chieffo sublimate the most authentic part of us in an idyllic olfactory trip which originates in memory, finds lifeblood in introspection and finally arrives at a stage of redemption and then rebirth to a new life.
The search for lost time is expressed through an olfactory plot line which, starting from the 2014 collection, winds its way through the narrative power of Lye, Camaheu, Ragù and Hystera, four fragrances the intense use of which will create an epiphany of our own past.

In 2015, with Acquasala, the search for the self, the profound, mediated by reflection, affixes its distinctive seal to the emotional heritage rooted in all of us.

With the 2016 collection, the olfactory parable has been enriched by a concept of femininity taken to the extreme, where experience becomes meaning and destiny fulfillment.
In 2017 the olfactory path evolves again telling the story of a division, of an almost axiomatic dichotomy which translates into a feeling of radical and unacceptable unsuitableness so to take to the extreme decision to born again in another essence.
With Collection '18 Gabriella Chieffo claims the right to be fragile, to ask for help, even to keep silent. An ode to the rarest and most intense way to love.
In 2019, Gabriella Chieffo writes a new chapter of her intimate olfactory history: balance/equilibrium. In physics, the resting state of a body, perfectly balanced between a system of internal and external forces, which remains constant over time. In relation to the human soul, the sense of measure, of control, of weighting in terms of actions, emotions, feelings.