Immerse yourself in the world of fine fragrances
As a consequence of the COVID-19 measures in place, perfume tastings are currently not possible. Thank you for your understanding!
If you are looking for a fun activity, alone or with friends, family or colleagues ..
If you would, at the same time, like to learn more about the wonderful world of perfumery ...
If you would like to discover new, different fragrances and find out which perfumes suit you best ...
... then a smell tasting is the perfect option.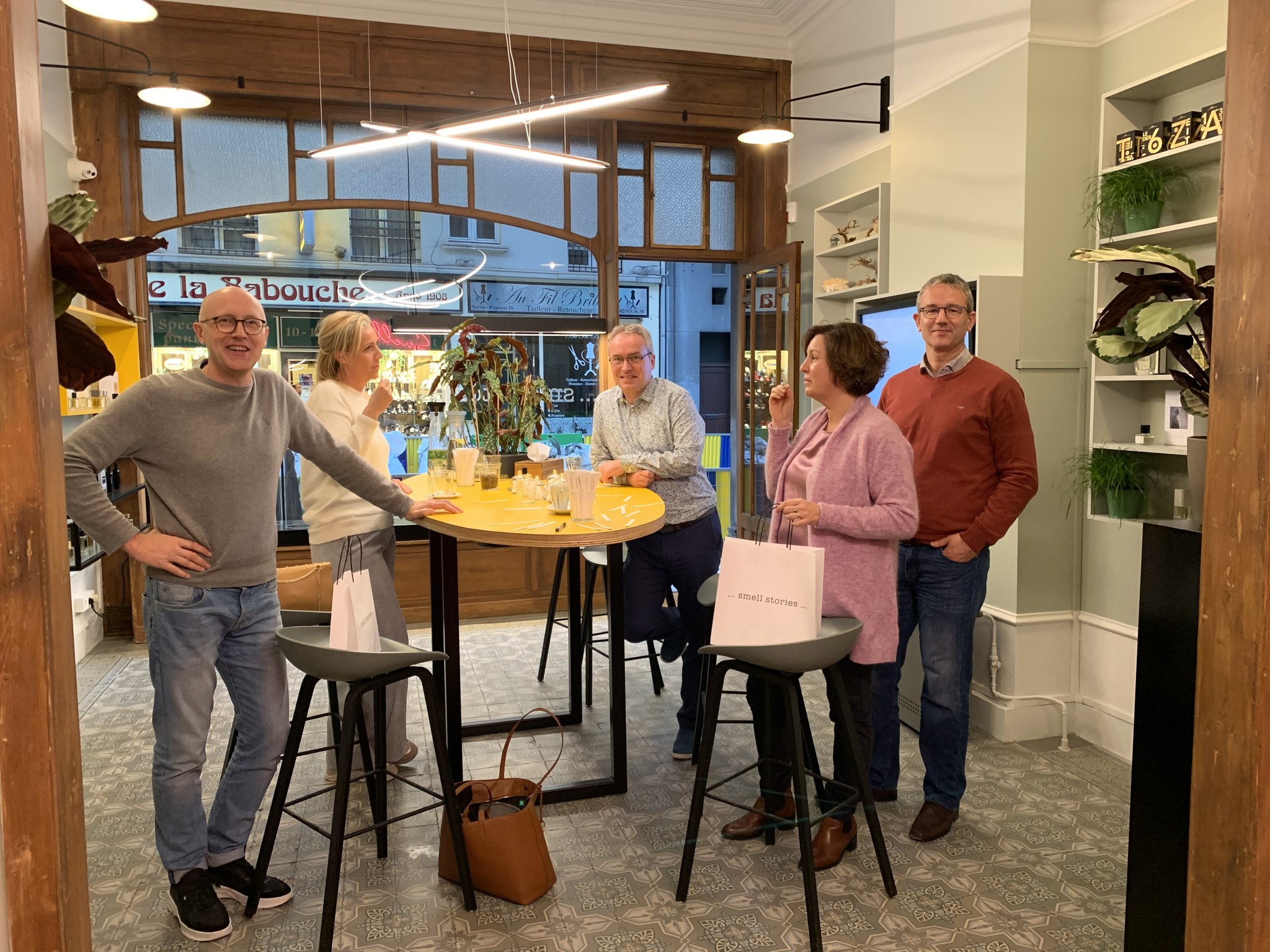 ... about
Take a seat at our central table, and immerse yourself in the wonderful world of fine fragrances, whilst enjoying a cup of coffee or tea. 
In a relaxing atmosphere, you will: 
... get to know how perfume is made
... learn about the different olfactive families and discover which scents suit you best
... discover new and unique perfumes by small, independent brands, you might never have heard of before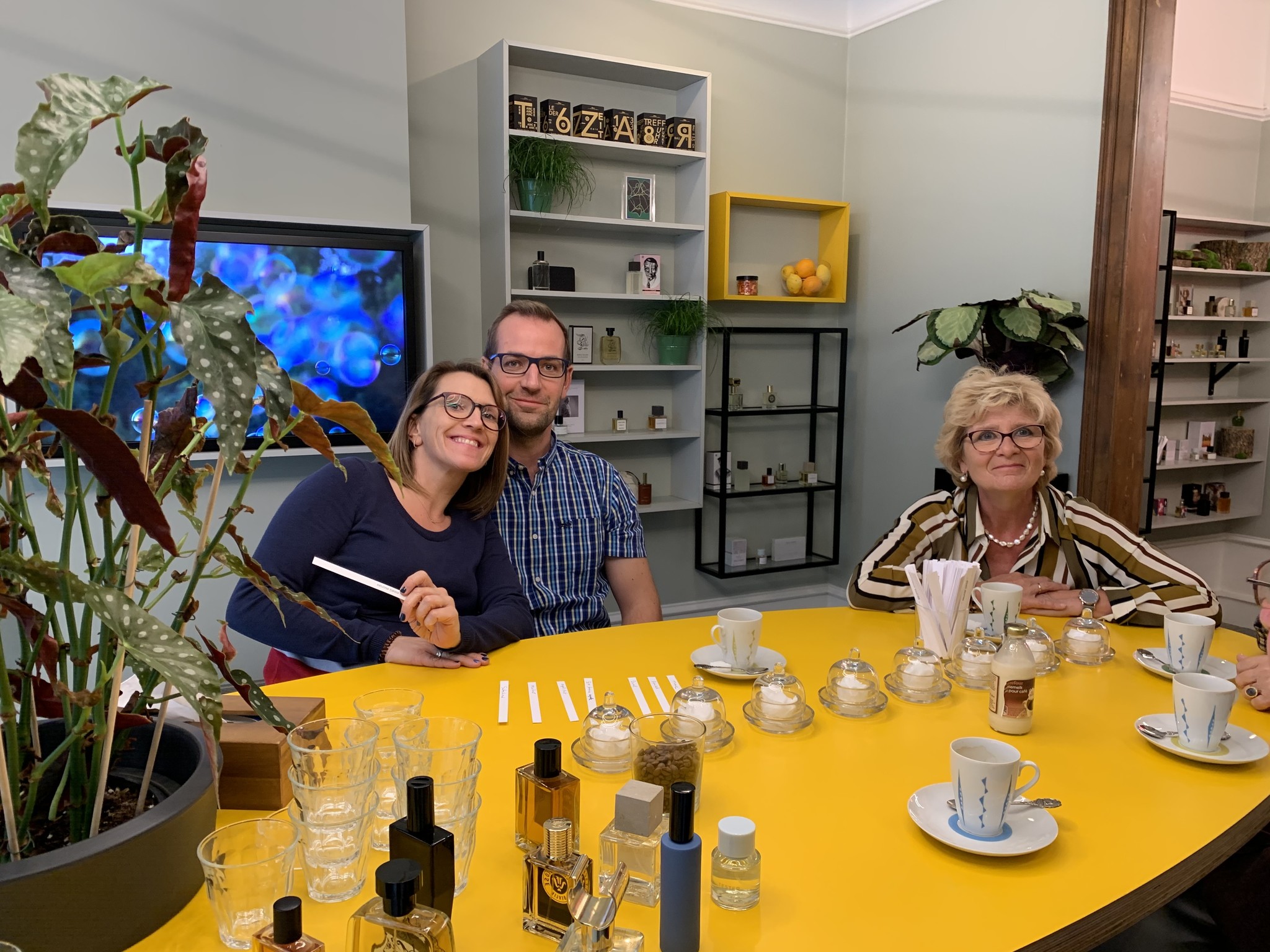 ... timing
A smell tasting will last between 1,5 and 2 hours. We'll make sure it's time well spent (and fun) !
... price
A smell tasting comes at 35 EUR per person. At the end of the session, each participant receives a discovery box containing five 2 ml testers, worth 25 EUR, and a 10 EUR voucher. 
We kindly ask you to pay at least two days in advance. We will gladly refund your payment if you cancel at least 24h before the event kicks off. 
... language
We can provide tastings in English, Dutch or French. 
... who can attend?
Tastings open to everyone, but please bear in mind that:
... we can seat up to six people
... the event takes place at a high table with stools
... although our sense of smell is the first to develop in the embryo, small children will probably not have the time of their life
... pets are probably not the most interested audience
... interested?
Send an email to [email protected], mentioning the number of participants and the moment you would like to join us for some fragrance fun. We're looking forward to meet you!