Brussels has a number of special perfumeries where you can discover unique fragrances. This walk of about 4 km brings you along the best perfumeries and at the same time several nice spots of Brussels. (Updated in November 2023)

When you think of Brussels, you probably think of chocolate, beer and "frites". Of course, Brussels has a lot more to offer than that. Brussels can boast a number of unique independent perfumeries where you can discover exceptional fragrances.
This walk will take you past some of the most beautiful spots in Brussels, and along the various perfumeries that Brussels has to offer. The walk is about 4 km long. How long it takes depends of course on the time you spend sniffing through the perfumes you discover on your tour. If you don't enter anywhere (which would be a shame), the walk will take you about 1 hour.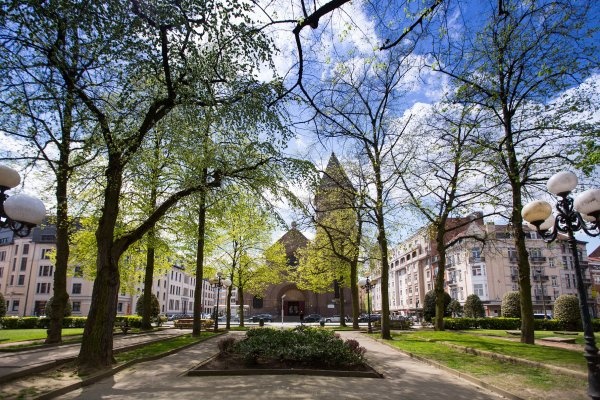 We start our discovery tour on the Georges Brugmann square in Ixelles (tram stop Berkendaal). Next to the church on house number 13 is L'Antichambre. A special place here you can create your own personal perfume. Owner Anne-Pascale composes from her collection of basic fragrances your personal perfume that fits your scent memories and your personality.

Turn into the Emile Bouilliotstraat, take the first street on the right and then the first street on the left (the Rue Fernand Neuray). You'll pass numerous cool shops and restaurants, and finally the trendy Place du Chatelain. Especially on Wednesday afternoon, when the weekly market takes place, this is the Place To Be. Since October 2023, at number 22 you will find the haute parfumerie Songes Parfumés, operated by perfume enthusiast Tolga. He will receive you with great passion and expertise. You can find beautiful niche brands here such as Ella K, Meo Fuscioni and Aedes de Venustas.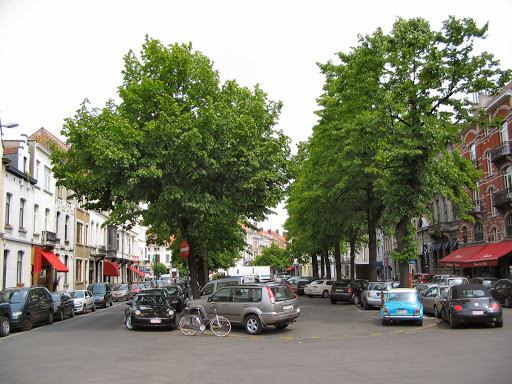 Proceed to the end of the square and turn left into Rue Simonis and then right into Rue du Bailli. At number 45 you will find Parfum d'Ambre. Owners Hubert and Olga enthusiastically share their passion for perfumes, not only by offering exceptional fragrances, but also through workshops and events. Are you fascinated by the world of perfume? Every month, Parfum d'Ambre organises a 'Cercle des amateurs de parfum' where each time a different aspect of the perfumery is highlighted. At Parfum d'Ambre you can explore more than 50 brands such as Lubin, Frapin, Mancera, Oriza L. Legrand, Parfum d'Empire and Tauer.

After your visit walk to the Avenue Louise and follow it in the direction of the Brussels Palais de Justice. After 1 km you will arrive at Place Stéphanie, where the Brussels perfume temple Senteurs d'Ailleurs is located on the corner. Here you will find high quality and exclusive perfumes as well as cosmetics and special care products. The building may look a bit impressive from the outside, but inside you'll find a soothing, luxurious environment, full of exceptional perfumes from brands such as Creed, Frederic Malle, Diptyque, Maison Francis Kurkdjian Paris, by Kilian, Le Labo and many others. You'd wish you had more than one nose to take it all in.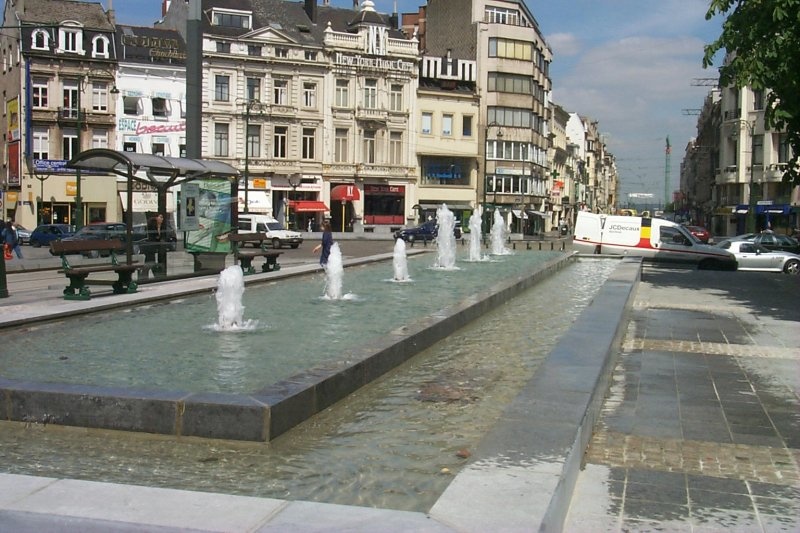 When leaving the store walk further down the Avenue Louise until you reach the Place Louise, where you turn right into the Boulevard de Waterloo. Here you will find some of the most luxurious boutiques in Brussels. Take the (nameless) street to the left of the towering The Hotel (where Obama and Trump stayed), and you will enter the somewhat hidden, beautiful Parc d'Egmont where you can enjoy a drink on the terrace of La Fabrique. Continue straight ahead out of the park and you'll arrive in the Rue aux Laines. Turn right here. You come at the Petit Sablon, a beautiful park surrounded by statues of historical professions. Turn left here in the direction of the Grand Sablon. Behind the church there is an antique market every weekend. On the square behind the church (the Grand Sablon) sits Wittamer on your right where you can taste the best cakes and ice creams.
At the end of the square you see a picturesque street in front of you: the Rue de Rollebeek. Number 48 is home to the unique Les Nouveaux Comptoirs Olfactifs. Adja, the owner, built up a huge knowledge about perfumes, and since 2017 she has been happy to share it with anyone who is curious about this wonderful world. She proposes natural and botanical perfumes from niche brands such as Björk and Berries, Eve et Daphnée and Honorée des Prés. Adja also offers workshops and you can even have your own unique perfume created here.
Return on your steps to the Sablon and turn left, Rue Lebeau in the direction of the city centre. Beauty by Kroonen is located at number 67. This beauty store offers since 10 years a rich offer of exclusive perfumes, as well as cosmetics and beauty treatments. You can discover luxurious brands here such as Amouage, Atkinson, BDK, Juliette has a Gun, Byredo and Parfums de Marly.
After your visit, walk further in the direction of the city centre. At the Place Sint-Jean, turn left into the Rue de la Vieille Halle aux Blés. On the nice little square you can admire the statue of Jacques Brel. Take the Rue du Chêne on your right and you arrive at Brussels' most famous figure: Manneken Pis. Walk straight on and cross the Rue du Midi and you come at the Marché aux Charbons. Take a right there. Exit the street and turn left at the Plattesteen, into the Rue des Teinturiers. You'll see Smell Stories at number 15. Here you'll find perfumes and house fragrances from smaller, independent brands such as AER, Akro, Andrea Maack, Francesca Bianchi, Gallivant, Hiram Green, The Zoo and 19-69. The owners, Stéphane and Kurt, are happy to tell you the story behind each fragrance.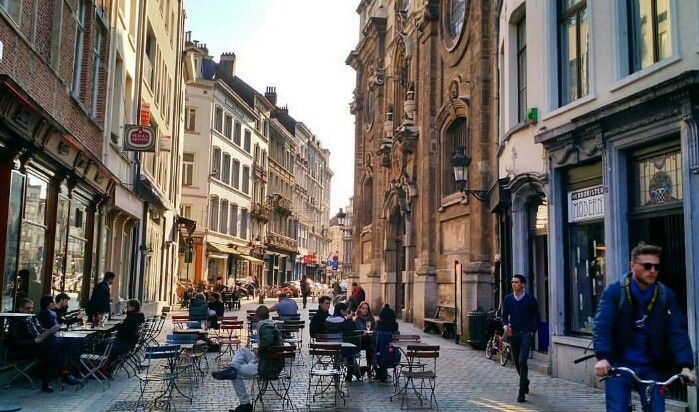 From here, it is a short walk to the famous Grand Place. To get there, retrace your steps and turn left into the Marché au Charbon. Then take the Rue du Midi on your left. You'll pass the Stock Exchange (Bourse) on your left. Be sure to take a look inside this beautifully restored building and then turn into the Rue au Beurre which brings you to the Grote Markt. Take some time here to admire this square with its plendid buildings, cross it completely and walk down the alley on your left. You are now in front of the equally famous Galéries Royales Saint Hubert. Here, at the end of the gallery, you will find the small perfumery L'Ecrin à Parfums, opened in 2023 by the same owners as Parfum d'Ambre. You'll find brands here like Montale, Mancera and The Merchant of Venice.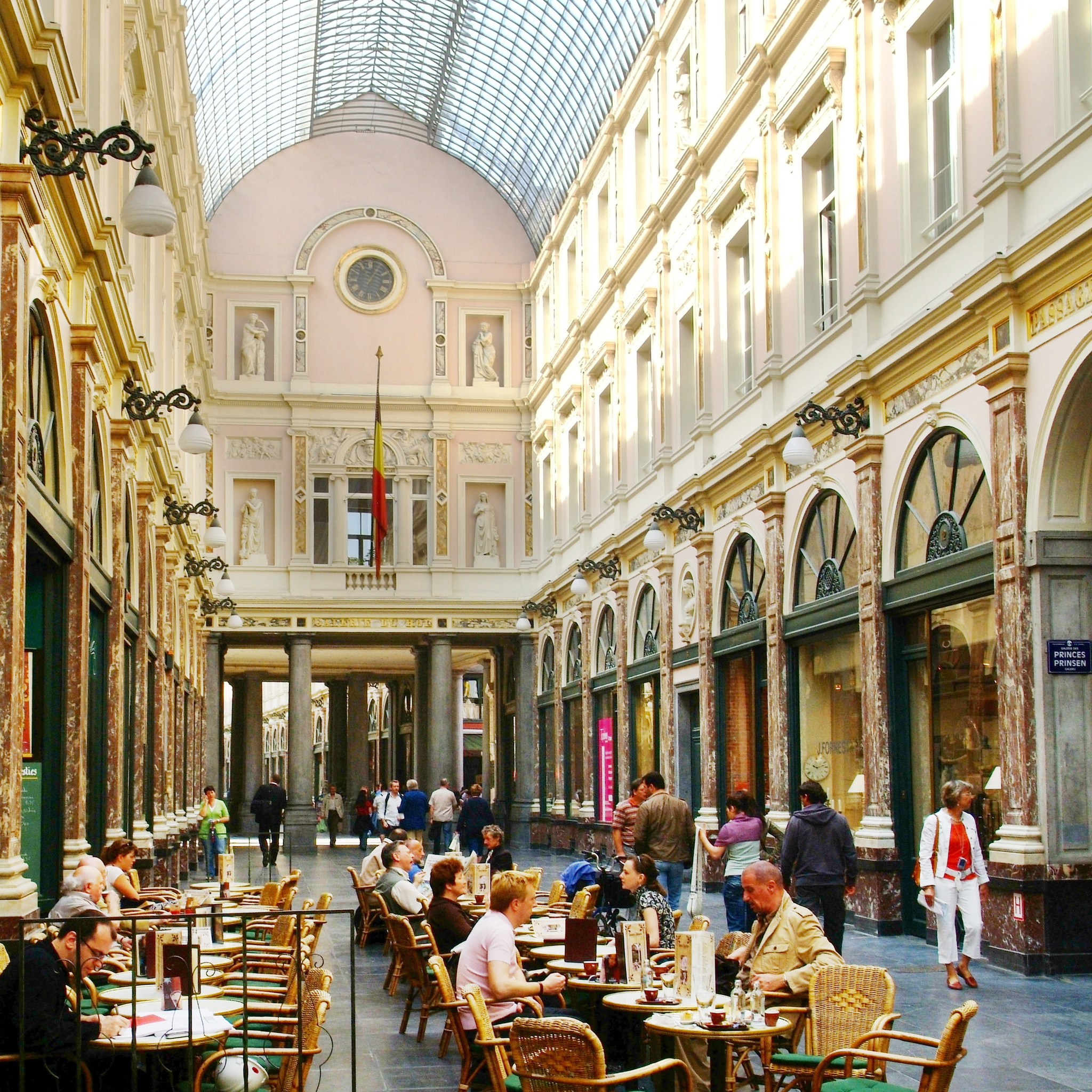 By now you will have already discovered plenty new, interesting perfumes and hopefully had a great scenting experience. To end your day, you can walk back to the city center and go to the Vlaamsesteenweg, the Vieux Marché aux Grains. or Place Sainte-Cathérine, with the Marché aux Poissons just behind it. These streets and squares are full of cafes and restaurants  and the perfect place to finish this walk with some nice foods and drinks.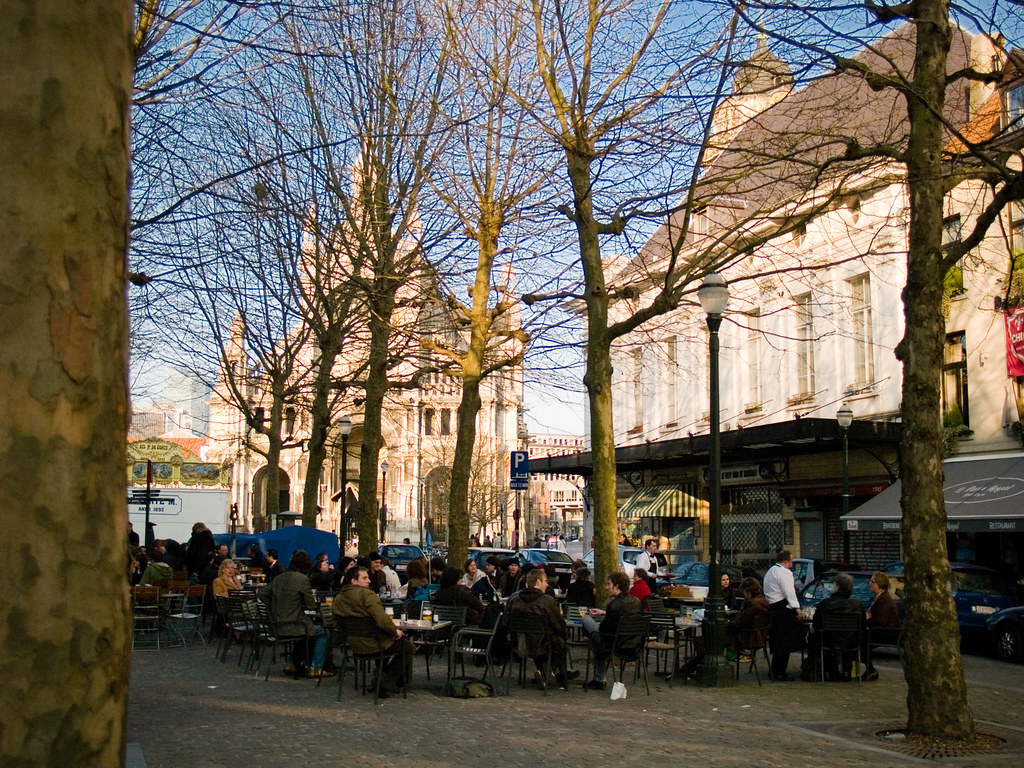 For the sake of completeness I would also like to mention Freshlab, at Boulevard de Waterloo 1478 in Uccle. We didn't include this boutique in the walk, purely because of the distance. They carry beautiful care products and exclusive perfumes from Etat Libre d'Orange, Miller Harris, Escentric Molecules and Laboratorio Olfattivo. Definitely also worth a visit.