Bogue Profumo
The artisanal perfumes of Bogue Profumo are all rare, original gems of the highest quality. In Belgium, only available at ... smell stories ...
Originally trained as an architect, Italian perfumer Antonio Gardoni discovered how to share his passion for nature and odours by creating an extremely small production of handmade perfumes under the label Bogue Profumo.
From the infusion in alcohol of resins, woods, roots and metals, Antonio creates some of the solvents.
He dissolves rare and high quality raw ingredients found on his trips.
From steam distillation he extracts the essential oils to create odors and fragrances.
Bogue Profumo is the result of an ongoing process of experimentation, aiming to create contemporary fragrances with ancient techniques and modern intuitions. Drawing from his training in architecture and design, Antonio learned how to build by layers and to think by subtraction.
His perfumes are rooms to discover with their mood, texture, light and colour.
"I work at night when the light doesn't adulterate the chemicals and when the smells of the day
disappear to leave space to new experiments of shadows."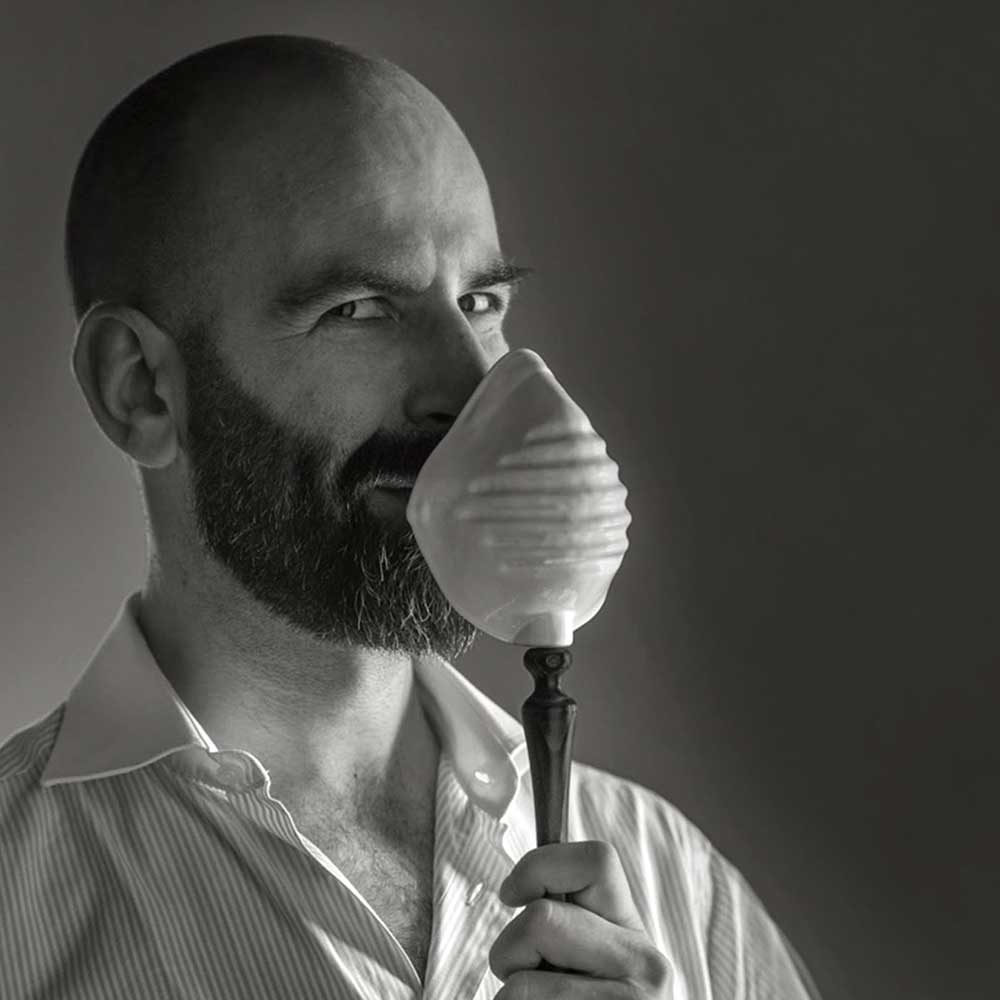 Watch our interview with Antonio Gardoni here: