Sous le Manteau
Independent perfume house Sous le Manteau revives 19th century love potions in their seductive perfumes. Exclusively available in Belgium at ... smell stories ...
In the gardens of the cloisters of the Middle Ages, monks and nuns cultivated medicinal plants and herbs. The perfumes identified in these plants were known for their salubrious virtues. 
After their decoction, some of the herbs were distinguished by their aphrodisiac and anaphrodisiac qualities. The resulting recipes were preserved within the religious order, and were later transcribed in the nineteenth century for pharmaceutical dispensaries. 
Today, these scents revive thanks to Sous le Manteau, an inspiration born from the meeting of two beings, then enhanced by the great perfumer Nathalie Feisthauer and narrated by Frédérique Deghelt. 
The creation of desire within one that the other cannot resist.
"would you rather seduce, or be seduced?"
Sous le Manteau's perfumes of desire were conceived in strict secrecy in 2016 between Grasse, Limoges, Paris and New York. They are made in France.
Their perfumes are  not tested on animals and are Aluminium, Formaldehyde, Gluten, Mineral oil, Paraben, SLS, Silicone, Soap an Sulphate free.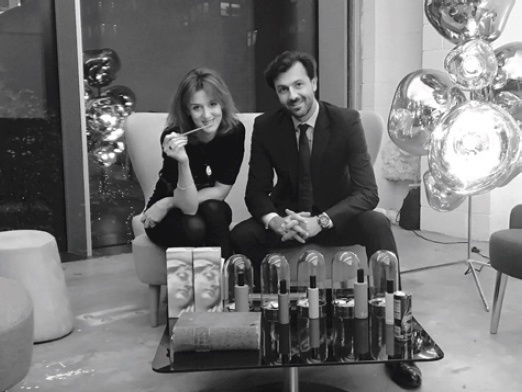 Olivia and Frédéric, the founders of Sous le Manteau