Parfumerie Particulière
The conceptual unisex perfumes of niche house Parfumerie Particulière are resolutely modern and unconventional. A Belgian exclusive at .. smell stories ...
Parfumerie Particulière is the result of a collaboration between two longstanding friends, Guillaume et Charles, who want to promote their passion for exceptional products via a "maison de parfum conceptuelle" rooted in their French heritage of fragrances.
Their unisex fragrances, inspired by modern artistic trends and current lifestyles, form a fascinating contemporary and urban collection.
As with art, where every work is unique, Parfumerie Particulière uses its concepts and creations to provide a sumptuous experience which excites desire.
This range, not constrained by past and present rules, breaks down the mystique surrounding perfumes by using bottles which are clear, black and frosted and with simple corks of polished concrete to produce a distinctly urban style.
"because restraint, exclusiveness and sophistication are at the heart of this collection"
Parfumerie Particulière wants to draw attention to the craft of perfumery.
For this reason they gave carte blanche to their perfumers, Amelie Bourgeois and Anne-Sophie Behaghel.
Their objective for this collection was the creation of a modern and unconventional range of perfumes.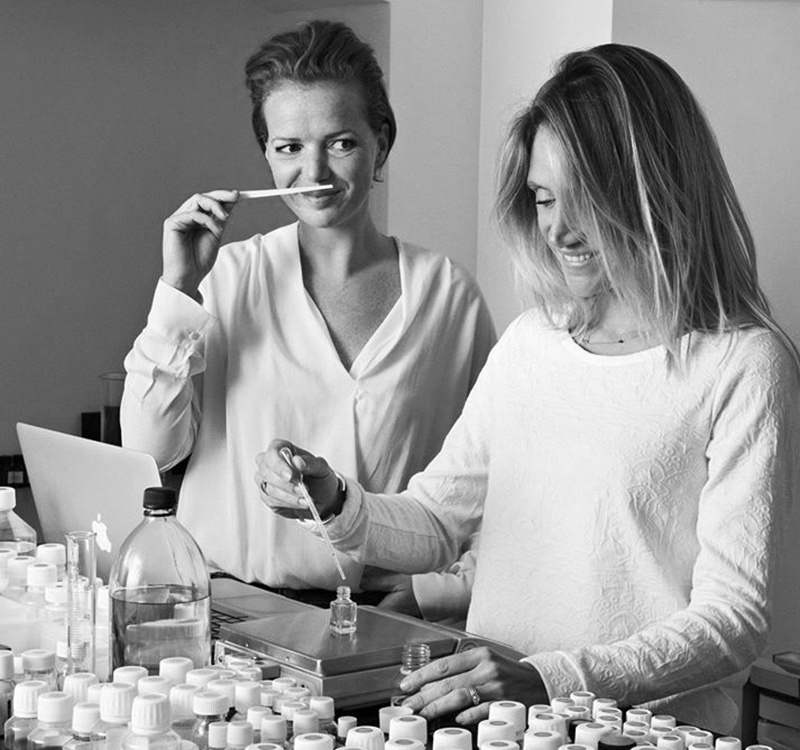 The creation of a hand made concrete cork (made of ultra high performance concrete), developed with the help of the artist Francesco Passaniti, that decorates the engraved perfume bottles reflects their urban vision.
Parfumerie Particulière felt it would be essential to present their unique perfumes in special bottles.
Combining tradition and minimalism, Waltersperger, the last hand-made glass producer in France, was the obvious choice.
The artist Pietro Sedda created drawings to illustrate their fragrances, giving each a character symbolizing its unique world.