Maison Sybarite
Sybaris was a city of Magna Graecia, "Great Greece", that was located in southern Italy on the Gulf of Taranto. It is said to have been established in 720 B.C. by settlers from the Greek Peloponnesus who developed it into a very prosperous area. It was known for its luxurious hedonistic lifestyle until it was destroyed by neighboring Crotona in 510 B.C. The term Sybarite stands for people with refined tastes, devoted to luxury and pleasure. 
Maison Sybarite was founded by Annabel and Katia in 2019. In their desire to avoid harmful ingredients and improve their environmental footprint they developed, together with the famous French Master perfumer Antoine Lie, the first water based perfumes.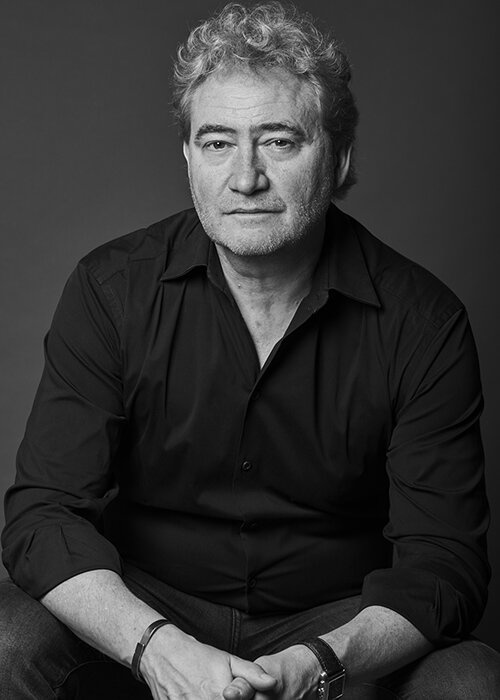 Antoine Lie
"The Maison Sybarite fragrances are entirely alcohol-free, non-oily and non-sticky yet able to maintain long-lasting sensuality. In conjunction with each other, this unrivaled symbiosis of skin and fragrance offers a unique sensorial experience."
Their challenge was obtaining a safe and stable scientific basis for the next generation perfume, while enhancing the olfactory sensation and preserving the smell sensitivity. They use WPE® (Water Plant Emulsion) to avoid the most commonly used solvent – ethanol. The high concentration level of the aromatic compounds ensures the intensity of the fragrance on the skin.

Water is a very challenging base to use. Innovation is necessary to suspend fragrance oil in water and keep it that way. The characteristic properties of Water Plant Emulsion are it's small droplet size (Ultradrops® – microdroplets 150 nanometers) with high interfacial area, semi-transparent appearance with low viscosity, and high kinetic stability.
This innovative technology is the cleanest available technology in the perfume industry, using ultrapure water (UPW) which is 100% consumable, no ethyl alcohol, no chemical solvent and no parabens, phthalates or silicones.
Being our largest organ and part of our detoxification system, our skin naturally absorbs up to 60% of what we put onto it. This is why the ingredients in the Maison Sybarite perfumes matter. So if you're making the switch to clean beauty, you may just want to reconsider your perfume too.